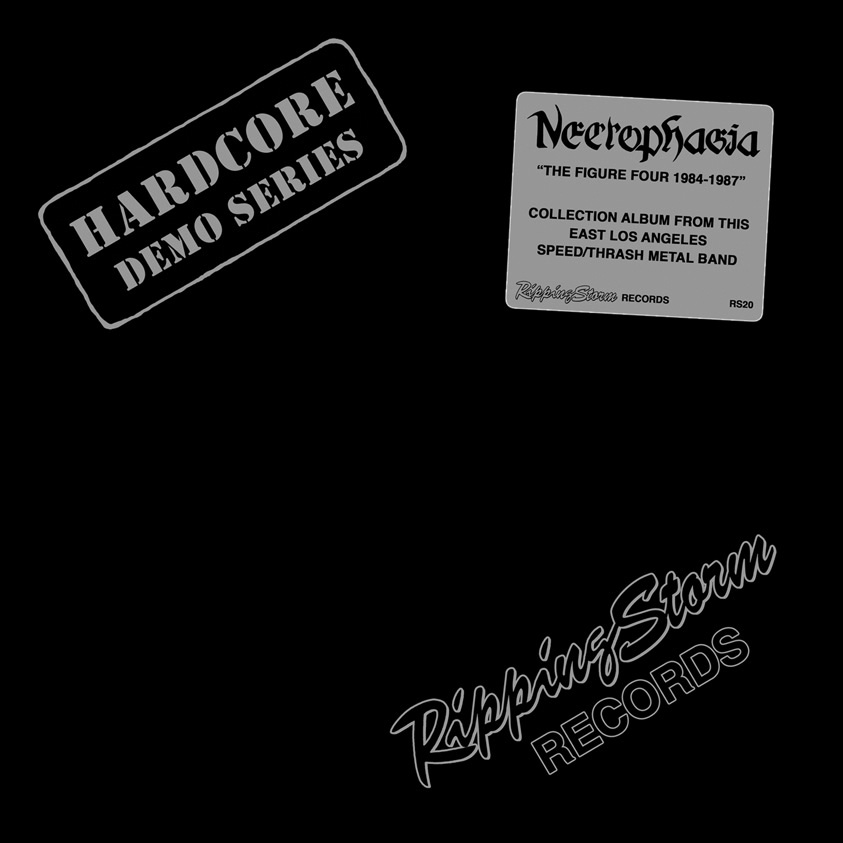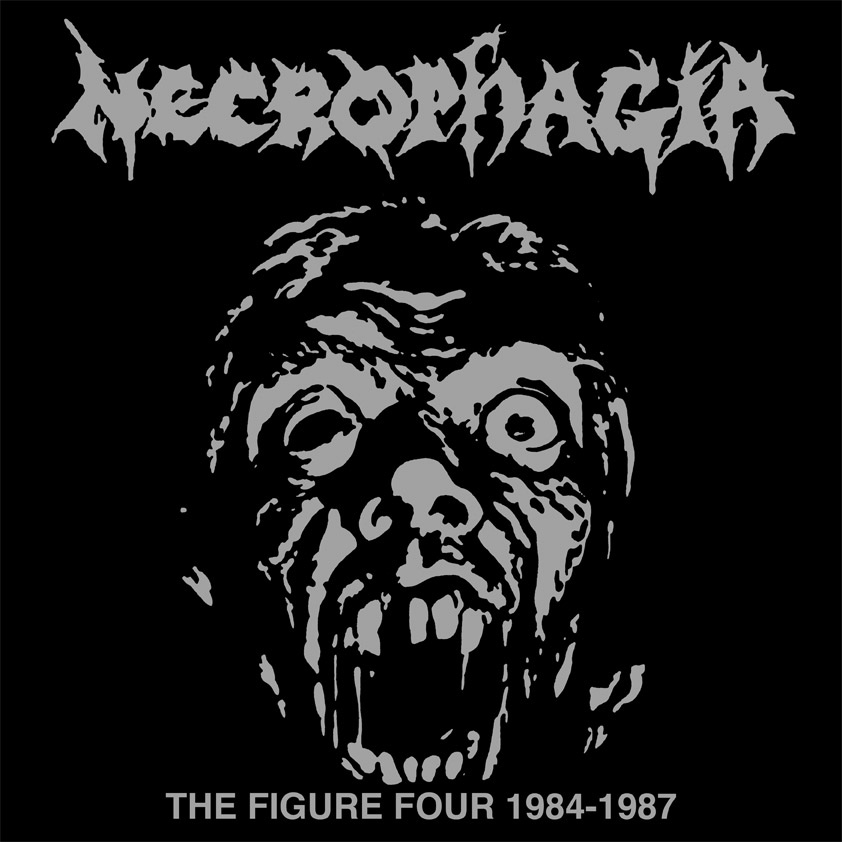 RS20 NECROPHAGIA L.A. - The figure four 1984-1987 LP/CD (out 2021 - currently at the pressing plant)
A mandatory piece of the early L.A. thrash metal scene. NECROPHAGIA started in 1984 relasing their first demo "Murder in the first degree" later that year. In 1986 they released a self-titled 12" vinyl EP, the very first release by the notorious Wild Rags Records. In 1987 the band released "It began with a twisted dream", their final demo. After switching to the NECROPHAGIA L.A. monicker and being signed by Alchemy Records, the band disbanded for good in 1989.
2021 LP reissue cover replicates the Wild Rags "Hardcore Demo Series" including the silver sticker. CD version features a different cover artwork and includes the 2019 Demo by NEKROSEIZURE, the most recent band incarnation featuring two founding NECROPHAGIA members.
Specifically mastered for LP and CD at Toxic Basement Studio.

400 copies on black vinyl, 100 handnumbered copies on transparent vinyl. All copies come with insert and outer plastic bag with hype silver sticker.
500 Cd's.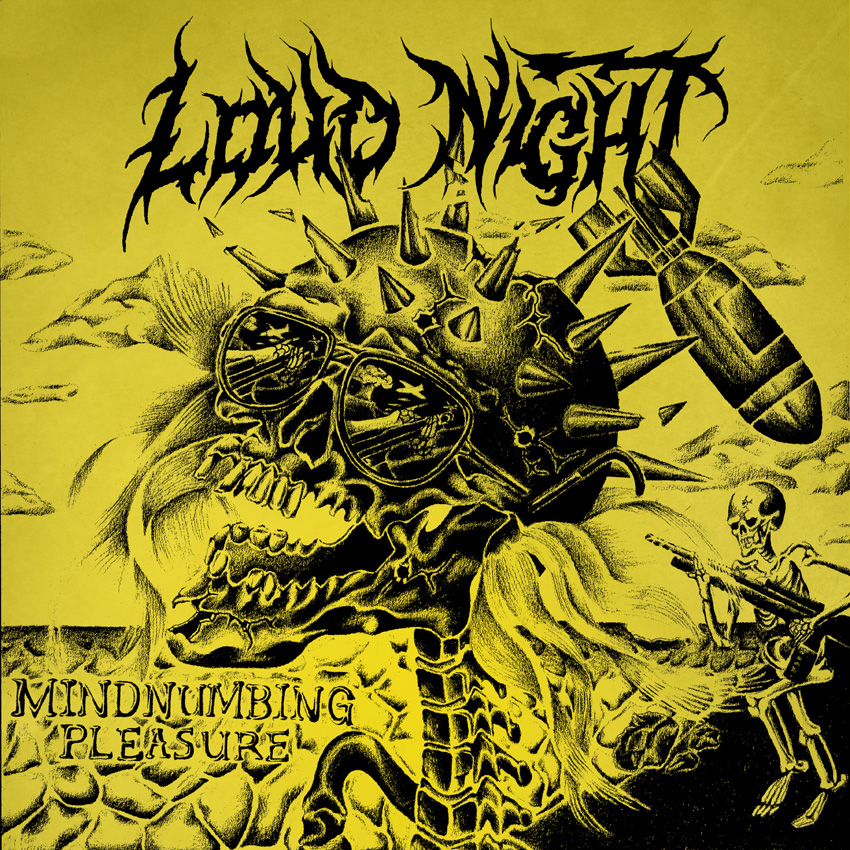 RS19 LOUD NIGHT - Mindnumbing pleasure LP/CD (out 2021 - currenrtly at the pressing plant - LP out in August)
LOUD NIGHT from Richmond, VA, are here to trigger the ultimate metalpunk bomb. The band features current and ex-members of Cannabis Corpse, Ramming Speed and Battlemaster. This is an explosive clash of VENOM infused speed metal, MOTORHEAD ridden rawk'n'roll and DISCHARGE brewed punk. It's a non-stop charging attack, like WOLFPACK copulating with MIDNIGHT or TOXIC HOLOCAUST with SPEEDWOLF.
For the first time on CD, featuring also their 2017 Demo as bonus.

250 vinyls on exclusive yellow splattered transparent purple wax, insert, outer plastic bag, hype sticker. In cooperation with Vinyl Conflict.
500 CD's.
listen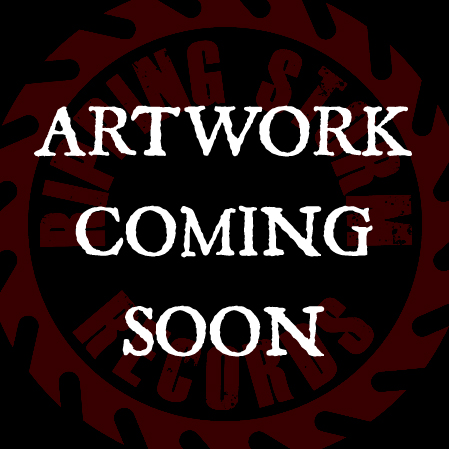 RS21 OUTRAGE - The book of the seven seals 2xLP
This is the last demo for Outrage, relased in 1987, before splitting and then returning in 2004 stronger than ever.